EXTEND YOUR FAMILY
"While now the poor are helped just enough to barely survive,that simply creates intergenerational poverty.What's needed is a one- generation boost in education and health for the poorest children so that they can go through life with higher levels of skills and so not need the same kind of help their families did.'"
- Economist Jeffrey D. Sachs mentioned to Daniel Goleman in his famous book FOCUS.
You love your child. Love begets care. You care for your child. Care kindles education, health, mindset, security. You muster experience, as parent. Experience fancies repeatability. And you empathize. You feel for society. Isn't it the best time to extend your family? The Bengal we love has her challenges. Education tops the list, or thereabouts. Families surely need support on it. Families mean deserving families. They rummage around, for scholarships, teachers, mentors, opportunities. We know it. We read about it. We see it. Can you make a difference? Can you not steward one of them? You say 'May be'. You care for right platform. You don't know of it. Abheda Foundation creates this platform, for you. It has experience, for years. It supports, financially, medically, educationally, psychologically – 26 families. You can mentor the 27th. We at Abheda pick students, on examination – the financially challenged, the meritorious at standard seven. We give scholarship. We care for health of scholarship holders. We teach them English. We shape their career paths. We stand beside their ups and downs. We are a family now. You too can be part of the family.
You say 'Yes'. You support, in one or more ways:
Sponsor your new family member's scholarship
Spend few hours in a week, over phone or physically
Guide your child in his/her study, health and well-being
Gift him/her with a tablet, he/she self-learns Abheda English, you monitor
Mentor the child on his/her future career
Think for your new family member
You are joyous. You connect to a life, very different from yours. You enrich - yourself and your child. You blossom your child. He/she becomes a matured, established, responsible adult.
Now you have extended your family. That is "Extend your Family" sponsorship with Abheda.
If you wish to participate in "extend your family" please can you drop a line to abhedaf@gmail.com. And do inspire your friends and relatives to extend their families as well.
If you have a Facebook account you can show your interest here: https://www.facebook.com/ExtendYourFamilyWithAbhedaFoundation/posts/672177856296129
Please join FB page for "Extend your family" to get regular updates: https://www.facebook.com/ExtendYourFamilyWithAbhedaFoundation/?fref=nf [We would also like to hear from those well-wishers who cannot participate in person. Do write in to abhedaf@gmail.com with your views]
Information about "Extend Your Family" sponsorship:
In the following section we are noting some basic information about the development of "extend your family" in FAQ form.
We will eagerly wait to hear from you, and so will some boys and girls somewhere in rural Bengal looking for 'growth assistance' during the coming important stage of their lives.
Best Wishes
Abheda Foundation
FAQs:
Q1: What is Abheda scholarship?
A: Abheda Foundation runs a program 'Swami Vivekananda Scholarship Program' since September, 2012. We offer scholarship to financially challenged yet meritorious students of Canning sub-division. Beginning with 24 students in 2012 we mustered strong as 24 more were added in 2013. The full strength used to be 48. Although we are reduced to 23 now the fund required is much more at present, the students having grown up. We have included some other students in the program too (outside Canning). For some deserving students we take complete responsibility of their education. We just completed 4 years of our scholarship program. And we are taking initiative to further the program by bringing in more sponsors and students.
Q2: Where does "extend your family" sponshorship fit in Abheda scholarship?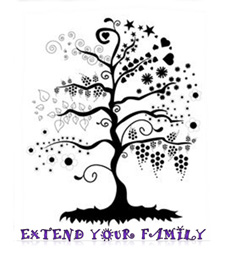 A: Abheda Foundation's endeavour of 'Swami Vivekananda Scholarship Program' has been very successful. We have not only created a bonding with the most deserving,but it is more worthwhile to announce that we are a family now. The bonding has kindled love, care and education. So far it has been a fascinating journey.... Now we yearn to grow this scholarship program. And we seek for your help, without which scaling up will be a challenging task. We have created a FB page 'Extend Your Family' towards this effort. Please visit the page. Do get inspired and do extend your family. 'Extend Your Family' is an initiative of Abheda Foundation. It enables socially aware people to extend their family by sponsoring education of financially challenged students of West Bengal. Additionally, some more activities are expected from the sponsor:
Medical assistance of your new family member
Help in her study
Monitoring of self-learning of Abheda English.
Career counseling
If a would-be sponsor wishes to talk to an existing scholarship holder (member), he/she is welcome. Abheda Foundation shall facilitate such communication.
Q3: What is the basis of selection for children under "extend your family"? What are the next steps? What will be my involvement?
A: It is decided that on the basis of exam results coming out in this December nominations from Canning subdivision will be taken. Responsibility of this initial screening lies with a dedicated team of teachers of that region. They are the people who helped us in choosing right candidates as Abheda members in the past. For details of various steps and individual involvement please refer to the member selection process described in next section.
Q4: What are the previous success stories under Abheda Scholarship?
A: Please watch the youtube videos of ongoing and previous stories of Abheda scholarship: https://www.youtube.com/watch?v=UYzA20l1JN8&feature=youtu.be Abheda Foundation: https://youtu.be/ZxiQekXf31A
"Extend your family" sponsorship: Basis of selection of Abheda member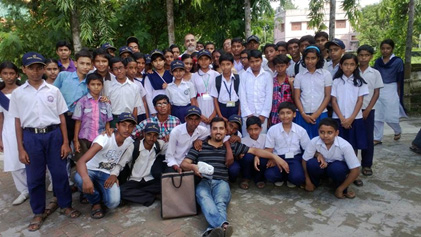 Nominations of candidates (Children) for Abheda membership from Canning subdivision will be taken on the basis of exam results coming out in December 2016. Responsibility of this initial screening lies with a dedicated team of teachers of that region. They are the people who helped us in choosing right candidates in the past.
After the nominations the candidates will appear for a short exam conducted by Abheda, followed by scrutiny on their financial conditions. This is to weed out any error that might creep in initial screening. A shortlist will be published in early January 2017. Number of children finally inducted as Abheda members will be decided based on fund we can (or hope to) collect by December 2016.
Involvement of "Extend Your Family" Sponsors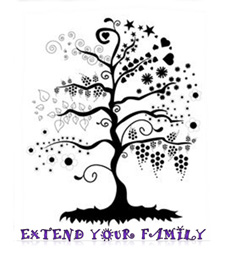 A sponsor will credit Abheda account with his/her contribution pertaining to fund needed for 6 months per member. Abheda Foundation will hold a ceremony in January and July so that the sponsor can hand over his/her own contribution in person to the member he/she is assigned to. The same process and principle will be followed for giving away tablets for self learning. This is particularly effective for English learning utilising Abheda English app. In December sponsors will be intimated on the online price of a particular brand of iBall (we might strike a deal on bulk pricing with iBall as well) compatible to the app.
Thereafter the sponsor is required to deposit into Abheda's account the required money for buying a tablet. We will take responsibility to procure and load the tablet with necessary apps. On the day of the first ceremony the tablet - along with the scholarship amount - will be handed over to the members by respective sponsors.
Medical assistance for a member is however on one-on-one basis. Abheda will not play any direct role in it. So is true for any other incidental expenses that the sponsor might wish to incur from time to time.
We wish to create a FB account for each member, and load it with personal and family details of the member along with challenges in life and education and his/her aspirations in life. The sponsor will be in charge of this FB account, although his/her child also (naturally) will have access to it. Abheda will have read and post access only to it. Latest updates on progress of his/her adopted child will be uploaded by the sponsor. This way Abheda and its sponsors will keep track of our members.
A Google group will be created with participants as all sponsors, whereby the sponsors will be intimated on any imminent collective work through email. Abheda English has a specific syllabus and curriculum along with exam facility within it. On the day of training of the members on tablet operations a sponsor will be made aware of the syllabus and contents of Abheda English. Following this curriculum is important as it has already generated palpable and well-proven success stories. But depending on the condition of the member independent tutelage may be required in specific cases.